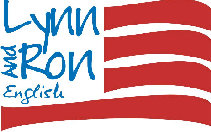 "Black Friday Week"
December and January are great months to begin an intensive course, improve your communication skills to travel abroad, prepare for a high-level test, restart classes in order to grow professionally, or spend your time productively by studying the English language.

Take advantage of our lower prices! You receive a 12% discount if you attend at least 3 classes per month, 18% for 6 classes, and 25% if you have 10 or more classes.

Those who are interested are welcome to visit the school and talk to us before deciding to do one of the courses. Just send a WhatsApp message to Ron at (31)99675-1689, leave a message at (31)3292-2742, or send an email to ronaldonap@gmail.com to set up a meeting.